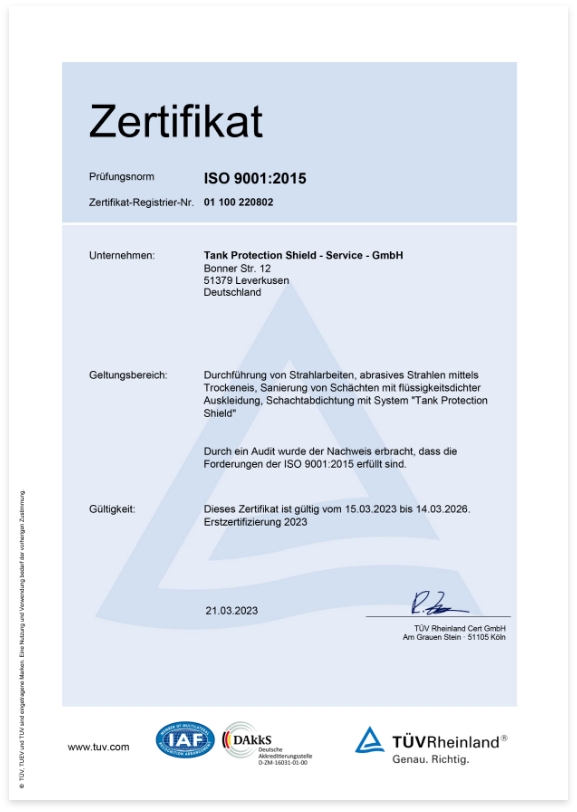 ISO 9001:2015
Our quality management system ensures customers
receive consistent, comprehensible and reliable services time and again.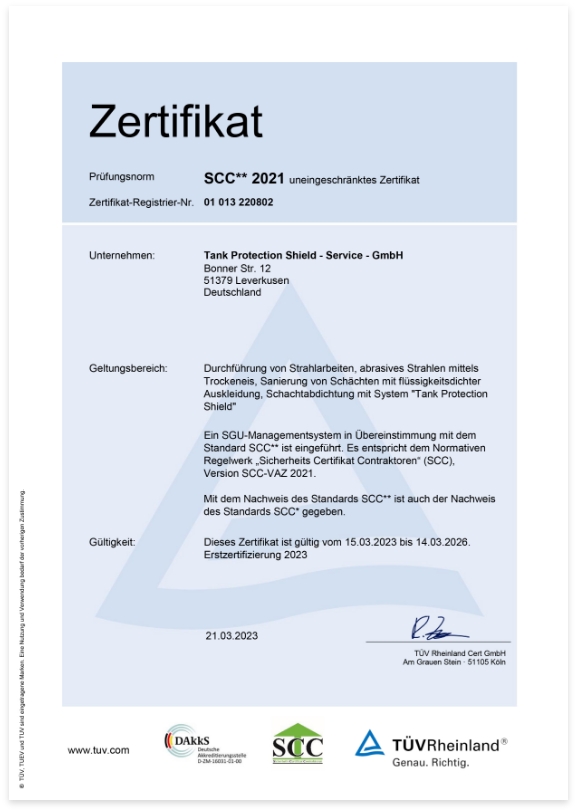 SCC**:2011
Our safety management system takes all (occupational) safety, health and environmental protection requirements into consideration.
SPECIALIST COMPANY ACCORDING
TO THE GERMAN WATER RESOURCES ACT (WHG)
Permits our specialist company to carry out specific work on facilities designed to handle water-polluting substances.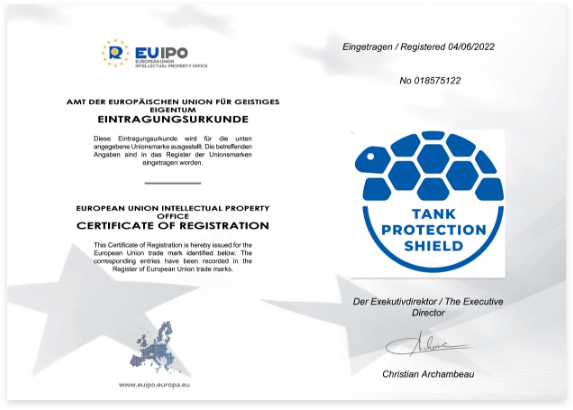 TANK PROTECTION SHIELD®
TRADEMARK REGISTRATION
Certifies the safety of our newly developed Tank Protection Shield®